NEVER RUN OUT OF COFFEE AGAIN.
​
Different single origin coffee beans delivered to your door every month.​
Click here for more information.
​
Drink Coffee. Do Good. Repeat.
Stuck at home and can't get out to see us?
Try our Coffee of the month subscription
Or buy your favourite blends from our store.
black milk coffee subscription
black milk coffee
after dark
Due to the current COVID-19 situation black milk coffee will not be running our After Dark menu until further notice.
coffee of the month
mexico
​
about the region
Coffee arrived in Mexico from the Antilles in the late 1700s and was successfully cultivated there and has developed from strength to strength. Coffee is one of Mexico's most lucrative exports, supporting the livelihoods of nearly 500,000 farmers and their families. Mexico is also one of the largest producers of organic coffee.
In particular, the high grown Mexican coffees are noted for their complex, citrusy acidity against a balanced chocolate-toffee sweetness.
The diverse topography of Mexico allows fantastic coffee to be grown, its prime region – Chiapas shares the same mountain range with Huehuetenango – one of the best regions for coffee growing in Guatemela. The other growing regions boast fantastic bio-diversity which is setting a world class standard.
​
Tasting Notes: light body with clean bright acidity and snappy citrus followed by toffee and caramel notes and a lingering dark chocolate aftertaste.
Ever wanted to see coffee being roasted? Come in to black milk coffee roasters on Wednesdays and have a chat, check it out and maybe take home a bag of fresh roasted beans!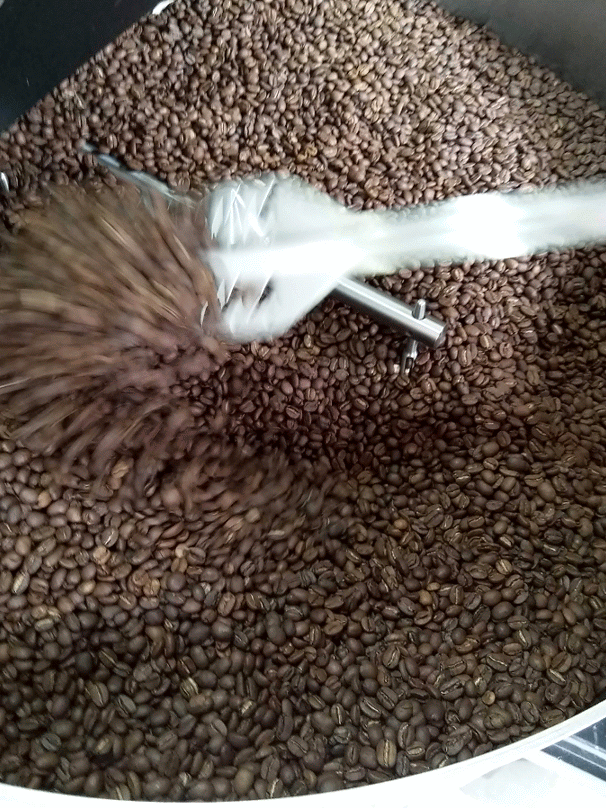 Ever wanted to see coffee being roasted? Come in to black milk coffee roasters on Wednesdays and have a chat, check it out and maybe take home a bag of fresh roasted beans!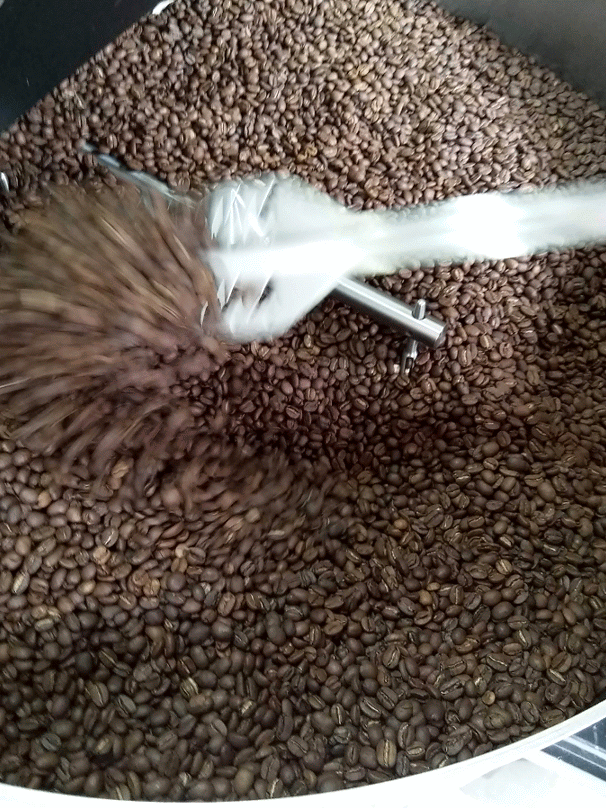 Our house blend. A coffee created for all-day drinkability. Reminds you of a bright, crisp, refreshing day in early spring. Characteristics: sweet crema and bright, smooth body and mouthfeel. Rich finish lingering into a citrus fruit, clean aftertaste. City roasted.
Created to transport your sense to sunrise at the beach overlooking a smooth sea with a light breeze on the water. Characteristics: light, bright toasted hazelnut, malt, cinnamon notes with a subtle spice finish and a clean, brief aftertaste. Perfect lazy day coffee. Medium roasted.
Completely developed to excite the coffee connoisseur in each of us.
Characteristics: voluptuous crema, bitter cocoa notes balanced by roasted nut, deep earth and juicy citrus notes. Velvety mouthfeel and bold finish evolving into a toasted nut/ bitter berry aftertaste.
Full-city roasted.
Profiled to envelop your senses and transport your imagination to a sidewalk cafe in Paris.
Characteristics: intense, fine crema driven by rich bitter cocoa notes, big earthy body and a strong aftertaste. French roasted, this remains our darkest secret blend.
open
weekdays 5am-5pm
weekends 5am-3pm
Established in Oxley 2013 black milk coffee cafe offers casual dining with a solid vibe. Customers are able to eat in or take away a variety of sweet and savoury meals served by our enthusiastic and experienced staff. There is also a kids room and small library out the back for everyone to enjoy!
open
Monday-Thursday 6am-1pm
Friday 6am-11am
Saturday 7am-11am
This micro-roastery is the newest addition to the black milk coffee family. Roasting every Wednesday, there are a variety of blends and single origin beans waiting for you to taste as well as retail beans for you to take home and enjoy at any time!